The software looks exactly like the form itself. You type information on the screen as you would be typing on the form itself. Tab through the form fields on your screen and fill in the boxes by typing or selecting from drop down menus.
A few data entry features:
Calendar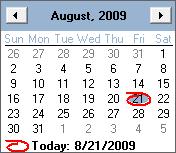 Each date field has a built-in calendar. You can type in the date or select the date from the pop-up calendar.
State

Select the state from a drop down combo box. You also have the option to select blank so that nothing prints for the state field.

Place of Service
Question 24 B on the CMS-1500 form asks for the place of service. Click on a button to view a popup dialog box to select the place of service from the current list.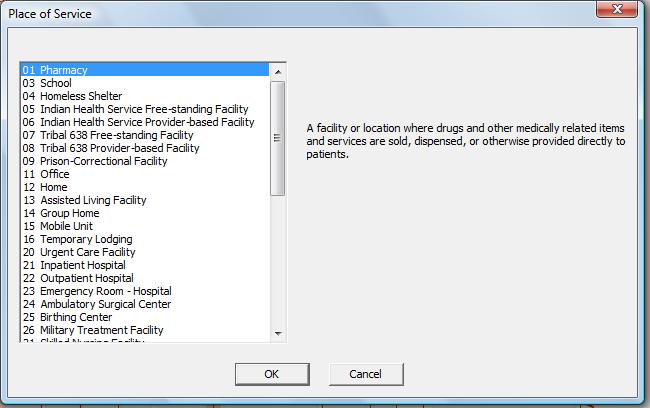 Please send an e-mail to info@MedClaimSoftware.com with any comments or questions you might have.